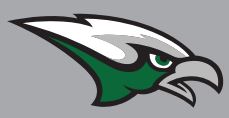 SKUTT / MM HIGH SCHOOL SWIM
MAKE SURE YOU ARE ORDERING THE ITEM WITH THE CORRECT LOGO
NOVEMBER 15th DEADLINE
ALL SUITS WILL SHIP TO KELLIE HARRIS FOR DISTRIBUTION - Any other items will ship to your homes.

** 4 week delivery on all other custom items | those items will ship to your home**

Any orders under $69.00 will incur shipping charges. If ordering JUST a suit, please select "PICK UP IN STORE".
Please call with any sizing questions. All custom sales are FINAL.
FEEL FREE TO SHOP OUR ENTIRE WEBSITE FOR GOGGLES, CLEARANCE SUITS, ETC...
IF YOU HAVE ANY QUESTIONS, YOU CAN REACH US AT 515-223-4100 OR EMAIL tricia@elsmoreswim.com