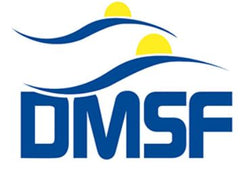 DES MOINES SWIM FEDERATION
FALL CAP DEADLINE - September 24th
1st CUSTOM APPAREL ORDERING WINDOW > SEPTEMBER 1 - 30th
2nd CUSTOM APPAREL ORDERING WINDOW >  NOVEMBER 1 - 19th


Please visit our convenient store location at 3029 100th St, in Urbandale to purchase your custom team suit, equipment and more!

NO RETURNS OR EXCHANGES ON CUSTOM LOGO ITEMS.
 PLEASE EXPECT A 3-4 WEEK DELIVERY FOR CUSTOM ITEMS ORDERED ONLINE.**
STORE HOURS:
monday / wednesday:  9a - 6p, tuesday / thursday:  9a - 5p, friday / sat:  10a - 4p
Custom swimwear and select apparel is available at the Urbandale store.
Other custom apparel can be ordered ONLINE ONLY. 


Please select "PICK UP AT STORE" to avoid shipping charges for orders under $69.


Please call Tricia at 515-223-4100 or email tricia@elsmoreswim.com with questions.