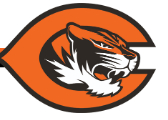 Carroll High School Girls
TEAM CAP DEADLINE: has closed and is in process with the printer.
Team discounts have been applied to qualified training equipment and team products. Approximately a 4-week delivery for custom/personalized orders. (Tech suits will ship out within a business day.) All orders will ship to your home unless otherwise noted. FREE SHIPPING ON ORDERS $70+.


TEAM SUITS

For Sizing Help Before Ordering, Please Call or Visit Us
* Non-returnable or exchangeable if customized with a logo *
Ships within 3-4 weeks and will be available all season
Urgent team suit requests call our store 
CUSTOM APPAREL
* Non-returnable or exchangeable if customized with a logo or name *
AVAILABLE ONLINE ONLY
Ships within 3-4 weeks

Elsmore Store Hours @ 3029 100th, Urbandale, IA 50322
Monday / Wednesday:  9a - 6p  ~  Tuesday / Thursday:  9a - 5p  ~  Friday 9a - 4p  ~   Saturday:  10a - 4p

THE FINE PRINT
If purchases are made over the phone, there is a $10 handling fee. If families have questions, please call the store 515-223-4100 so we may help guide your purchase.  You may then choose to order online or over the phone. No returns/exchanges on personalized/customized products. No returns on tech suits; we do offer exchanges. Please read the tech suit policy you receive at the time of purchase.
THE ELSMORE SWIM SIZING GUIDELINES