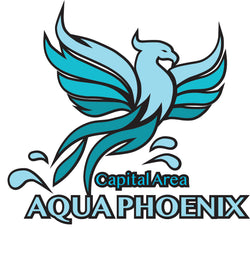 CAPITAL AREA AQUA PHOENIX (CAAP)
1st CUSTOM APPAREL ORDERING WINDOW > SEPTEMBER 8 - SEPTEMBER 30 
2nd CUSTOM APPAREL ORDERING WINDOW >  NOVEMBER 1 - 19th

All apparel + suit orders will be processed in the order received. 

Team discounts have been applied to qualified team suits, training equipment and team products (with your logo).
THOSE ITEMS WILL NOT QUALIFY FOR EXTRA COUPONS, WHEN OFFERED. Approximately a 4-week delivery for custom/personalized orders.  All orders will ship to your home unless otherwise noted. FREE SHIPPING ON ORDERS $69+.
ALL CUSTOM ITEMS ARE FINAL SALE. PLEASE CALL WITH SIZING QUESTIONS.
5% credit given to your team for all online purchases.
Any questions, please contact Tricia at 515-223-4100 or email tricia@elsmoreswim.com.