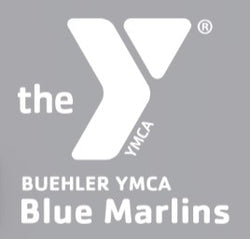 Buehler YMCA Blue Marlins
Welcome to the Exclusive Team Page for
Buehler YMCA
All orders placed through the Team Page earn a 5% credit for the club! Free shipping on orders over $69!
Kickboards and pull buoys are available to all groups,
but you may purchase your own if you would like. 
In an effort to maximize efficiencies within our Custom House and process your order faster, you will only be able to order custom apparel between the following dates:

 
September 1st - September 30th
November 1st - November 19th
January 1st - July 15th
Suits & equipment will continue to process as normal.