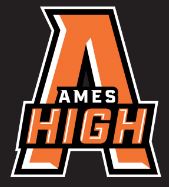 Ames High School Girls
LAST APPAREL DEADLINE - August 31st
Please visit the store for proper suit sizing. 
CAPS + WARMUPS + CUSTOM APPAREL must be purchased online.
CUSTOM ITEMS CAN TAKE 3-4 WEEKS TO DELIVER.


SUITS ARE AVAILABLE IN OUR URBANDALE LOCATION FOR IMMEDIATE SIZING AND PURCHASE. 
SECOND APPAREL & CAP DEADLINE - AUGUST 13th (suits will be guaranteed by first meet)
Any questions, please contact us at 515-223-4100 or email tricia@elsmoreswim.com.
STORE HOURS:
monday / wednesday:  9a - 6p, tuesday / thursday:  9a - 5p, friday / sat:  10a - 4p
3029 100th Street, Urbandale  |  same strip mall as Amish Furn House, Panchero's, etc...