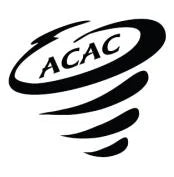 Ames Cyclone Aquatic Club
FALL CAP DEADLINE - September 25th
1st CUSTOM APPAREL ORDERING WINDOW > SEPTEMBER 1 - SEPTEMBER 30 
2nd CUSTOM APPAREL ORDERING WINDOW >  NOVEMBER 1 - 20th

All apparel + suit orders will be processed in the order received. 
Custom items take 3-4 weeks for delivery.
SUITS and certain ACAC apparel are available in the store.
Please call 515-223-4100 or email tricia@elsmoreswim.

Please visit the Urbandale store at 3029 100th St. (just south off Douglas Avenue on 100th) for proper sizing. 
Remember a portion of all sales are returned as a team credit to ACAC.
PRE-SENIOR GROUP NEEDS TO FOLLOWING EQUIPMENT:  ALL EQUIPMENT ON PAGE IS LISTED AT 25% OFF. NO ADDITIONAL COUPONS CAN BE USED AGAINST THESE ITEMS.
Equipment Bag - Elsmore Mesh Equipment Bag or Speedo Ventilator Deluxe Mesh Bag 
Kickboard - TYR Hydro Kickboard 
Fins - Tritan Swim Fins 
Pull Buoy - Speedo Junior Team Pull Buoy
Paddles - Strokemaker Paddles